Juniors Division
Congratulations to the Stars for winning the Juniors Division this year!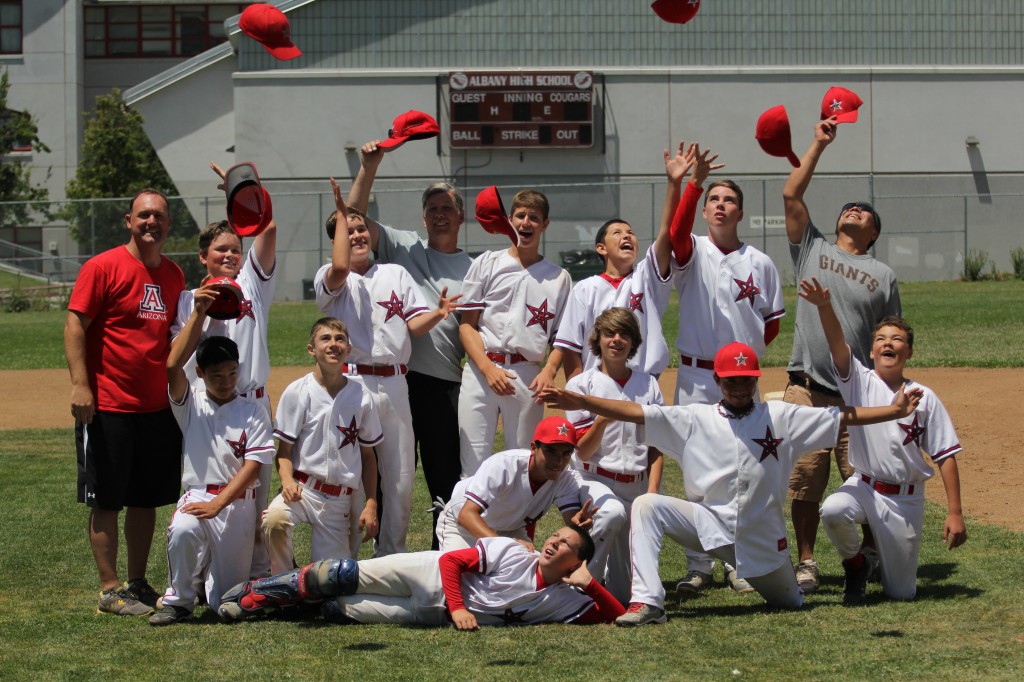 The Juniors division is primarily for 13-14 year olds. The Juniors division plays with leads, steals and batters permitted to run on dropped third strikes and is played on a regulation diamond at Albany Memorial Park. (The same field used by the Albany High School baseball teams). All league age 13s and 14s must try out for the Juniors division. Based on tryouts the number of Juniors teams will be set to accommodate all players for whom the 60-90 field is appropriate. All league age 14s, many 13s and few if any 12s will be placed on Juniors teams. All 13s who are not drafted onto a Juniors team will be placed on a 50-70 team. Players who play on their high school team are not eligible to play in Little League until after their high school season ends. Generally, returning high school players will be placed on a Seniors team, but may be placed on a Juniors team in some cases.
Playoffs start Monday June 2. Playoff schedules and results can be found here.
Rosters and standings can be found here.
Game schedules can be found here.
Commissioner is Jack Miller.